Gada Al Herz
Associate
Gada's cross-border practice focuses on anti-corruption compliance and white collar criminal litigation and investigations. Her recent experience includes conducting internal investigations for multinational corporations relating to potential violations of the Foreign Corrupt Practices Act and other laws, evaluating compliance programs, and assisting in the representation of individuals and corporations facing DOJ and SEC investigations.
Gada maintains a robust pro bono practice, having recently served as counsel in an asylum matter and currently serving as counsel in the appeal of a veteran's case. She previously assisted in the formation of a 501(c)(3) non-profit corporation, in drafting a model bill amending the Internal Revenue Code, in a criminal sentencing appeal, and the activities of a law firm collective's Voting Rights Working Group.
Gada came to Jacobson Lopez from a Magic Circle firm where she was a Disputes Associate in the Litigation & Investigations group. Prior to that, Gada served as a judicial intern to the Honorable Judge C.J. Williams of the United States District Court for the Northern District of Iowa. She received her Juris Doctor with Distinction from The University of Iowa College of Law in 2022 where she was a Contributing Editor for the Iowa Law Review and the Student Chair of the college's Diversity, Equity & Inclusion Committee. Gada sat on the Advisory Board of the University of Iowa Center for Human Rights, and was awarded the Philip G. Hubbard Human Rights Award for outstanding contributions to the advancement of human rights in 2022.
A dual citizen of the United States and Lebanon, Gada is fluent in English and Arabic, including Modern Standard Arabic.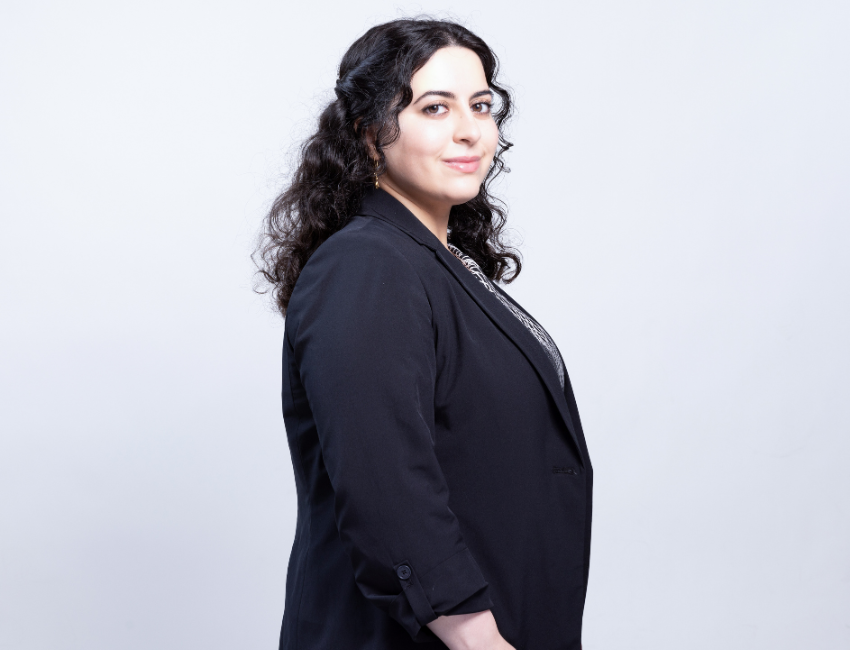 Education:
BA – University of Iowa, 2018
JD – The University of Iowa College of Law, 2022